Shopping Cart
Your Cart is Empty
There was an error with PayPal
Click here to try again
Thank you for your business!
You should be receiving an order confirmation from Paypal shortly.
Exit Shopping Cart
St. Clare Specialty Center
11307 Bridgeport Way SW Suite 200, Lakewood, WA 98499
P: (253) 985-6688 F: (253) 985-2999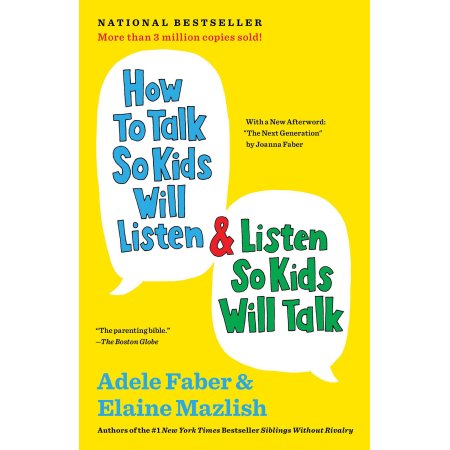 by Adele Faber and Elaine Mazlish
Publication Date: February 2012
Length: 242 pages; Audiobook duration: 8 hours 31 minutes
 
Here is the 30th Anniversary Edition of the bestselling book that will give you the know-how you need to be more effectivewith your children...and more supportive of yourself. Featuring a new Afterword - The Next Generation by Joanna Faber - this parenting classic offers fresh insights and strategies for coping with today's challenges. Enthusiastically praised by parents and professionals around the world, the down-to-earth, respectful approach of Faber and Mazlish makes relationships with children of all ages less stressful and more rewarding.
Their methods of communication - illustrated with delightful cartoons showing the skills in action - offer innovative ways to solve common problems and build foundations for lasting relationships.
"The parenting bible....You'll head off a lot of battles over the years if you read this book when your children are toddlers: How To Talk So Kids Will Listen & Listen So Kids Will Talk" by Adele Faber and Elaine Mazlish (Collins, 1999). Don't be put of by its pub date, it's still one of the best parenting books out there."--The Boston Globe
You'll learn innovative ways to solve such common problems as:
How to listen to-and understand-your child's concerns
How to have cooperation in your family-without nagging
How you and your child can deal with feelings
How to find alternatives to punishment
How to help your child attain a positive self image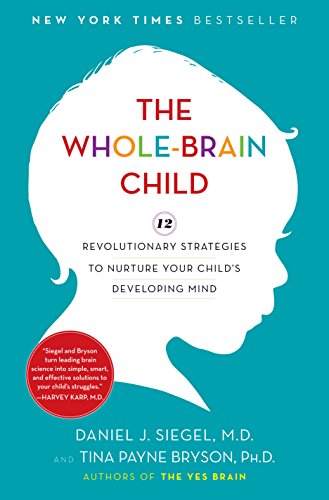 by Daniel J. Siegel, M.D. and Tina Payne Bryson, Ph.D.
Publication Date: October 4, 2011
Length: 192 pages; Audiobook duration: 6 hours 18 minutes
 
Your toddler throws a tantrum in the middle of a store. Your preschooler refuses to get dressed. Your fifth-grader sulks on the bench instead of playing on the field. Do children conspire to make their parents' lives endlessly challenging? No-it's just their developing brain calling the shots! In this pioneering, practical book, Daniel J. Siegel, neuropsychiatrist and author of the bestselling book Mindsight, and parenting expert Tina Payne Bryson demystify the meltdowns and aggravation, explaining the new science of how a child's brain is wired and how it matures. The "upstairs brain," which makes decisions and balances emotions, is under construction until the mid-twenties. And especially in young children, the right brain and its emotions tend to rule over the logic of the left brain. No wonder kids can seem-and feel-so out of control. By applying these discoveries to everyday parenting, you can turn any outburst, argument, or fear into a chance to integrate your child's brain and foster vital growth. Raise calmer, happier children using twelve key strategies. Complete with clear explanations, age-appropriate strategies for dealing with day-to-day struggles, and illustrations that will help you explain these concepts to your child, The Whole-Brain Childshows you how to cultivate healthy emotional and intellectual development so that your children can lead balanced, meaningful, and connected lives.
/